Mupen64Plus, AE (N64 Emulator) 1.9.2
Requirements
: Android 2.1 and up
Overview
: N64 emulator for Android. Mupen64plus, AE is currently in BETA testing.
** THIS APP DOES NOT COME WITH ROMS
** PLEASE READ THE FULL DESCRIPTION
Mupen64Plus, Android Edition (AE) is an Android port of an N64 emulator for PC called Mupen64Plus. It is still in BETA testing, and is a work in progress. It is improving over time, but many ROMS still have lag and graphical problems, even on modern devices. Over-clocking is highly recommended. The full, ad-free APK is available to download for free on my website at http://www.paulscode.com. Purchase here to support development and receive automatic updates.
Mupen64Plus was recently suspended from Google Play, due to a bogus DMCA takedown notice from another publisher trying to corner the market. I have since filed a DMCA counter-claim, but there is no indication when (or even if) they will ever get around to reviewing it. After waiting a month, I've taken this opportunity to merge the Xperia Play optimized branch back into the project, and create a new combined app. Xperia Play users can now enable the touchpad via an option in the Settings menu. Because the original apps are still suspended, I had to give this app a new package name. This means it will no longer appear as being purchased for those who installed one of the earlier versions. There is no need to re-purchase the app, as it is freely available on my website at http://www.paulscode.com
This app comes with two video plug-ins. If a particular ROM has graphical glitches, sometimes picking the other video plug-in from the settings menu will solve the problem. If you are experiencing lag or audio skipping, there are several settings you can tweak to boost performance. They are outlined on my website.
If you have problems, please visit my website at http://www.paulscode.com to receive one-on-one assistance. There are many bug-fixes and FAQs there, as well as community-building events like the Screenshot Competition that is currently going on. I highly recommend stopping by to help me continue improving the emulator.
This app is licensed by the GNU GPL v2.0 For more information, see http://www.gnu.org/licenses/gpl-2.0.html. The full source code can be accessed via the GitHub, at
https://github.com/paulscode/mupen64plus-ae
. Archived versions of the source code prior to version 1.9, as well as the built APKs, are hosted on my website.
This product is not affiliated with, nor authorized, endorsed or licensed in any way by Nintendo Corporation, its affiliates or subsidiaries. All trademarks are property of their respective holders. All individual games screen shots or audio that are simulated by Mupen64Plus AE are property of their respective copyright holders and are only used for the purpose of informing the customer of the software's functionality. You must have the right to a given ROM before you play it.
Recent changes:
1.9.2:
- Fixed touchpad setting forgotten after each game
- Fixed checking for libs in wrong folder
- Sped up analog redraw (laggy on low-density screens)
- Fixed special button mapping
1.9:
- Merged Xperia Play branch into main
- Upgraded core to v1.99.5
- Fixed plug-in importing
- Fixed core functions button-mapping
- Improved in-game menu on HC & ICS
- Added cheats
- Added several language translations
- Established a github repository
- Hard-coded tribuffer opt, with new GS2/ Yinlips OOT fix
Note From poster
: Like specified on description, Mupen64Plus AE use two video plugins. It's good to know you can play with HD textures made by modders using RICE video plugin. Some HD textures pack need Glide64 to works so you can't play them this far. Other packs works using RICE video plugin. For example, one of the best pack is made by Djipi and it's called OOT (Ocarina Of Time) Celda (Cel Shading Zelda). This pack exist on two different versions, 2009 and 2011 editions. When you can play with 2009 edition, you can't play with 2011 edition.
HD Textures pack on Mupen64Plus AE :
- Make a .zip file of your pack, copy it to your phone, launch Mupen64Plus AE then go to Settings-->Video-->, now start by selecting RICE video plugin by selecing Change Plug-in and choose gles2rice. Now go back and select Configure. Enable HD Textures pack use by selecting Enable HiRes Textures. Now select Import Texture Pack, ZIP format and select your .zip file. Don't close application, it is not freezing, just wait a couple of minute, when it's done you can launch your game.
Not all textures are working by now but much more than N64oid does. It seems like Paul and friends are working on HD Textures improvments and maybe a port of Glide64 to come...
http://www.directmirror.com/files/0QICGVBX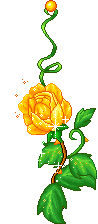 Crime Story apk
tennis games 2012
2012+apk
facebook+apk+2012
games+apk+2012
العابapk
double jump akp
Spitfire+apk+
roboto+apk
android games 2012
best apk games
nokia games2012
لعبه fling apk
العاب apk
Casino Mobile apk
apk extractor
MarketMilitiaCCH